Nearsightedness and Age-Related Vision Loss: What You Should Know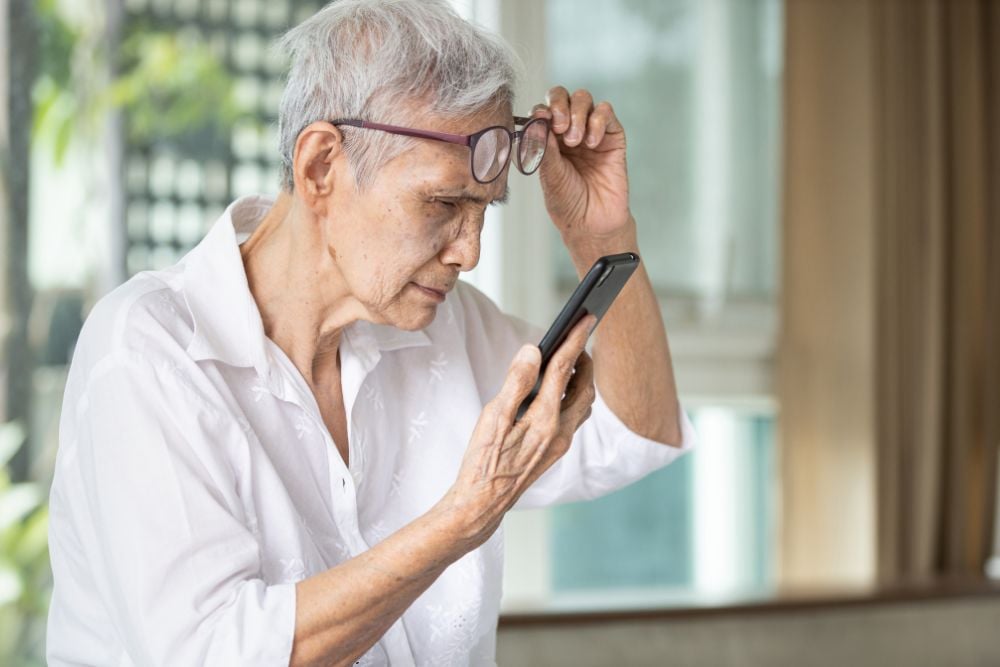 If you're struggling to make out distant objects clearly, you may have a condition called nearsightedness (or myopia). More than 40% of Americans are myopic, and by 2050, nearly half the people in the world will be afflicted. Nearsightedness is generally corrected with eyeglasses, contact lenses, or surgery. While typically developing in childhood, adults can also be diagnosed with myopia.
Myopia is associated with the more common forms of age-related vision loss, including age-related macular degeneration (AMD), glaucoma, cataracts, and diabetic retinopathy. Their rates are growing, with about one in three people developing some form by the age of 65. If you're already dealing with myopia, age-related vision loss can make it more difficult to function. So, it's important to be diagnosed and treated for these conditions by our specialists during your regular exam.
What is nearsightedness?
You see clearly because the eye's cornea and lens work together to bend (refract) light onto the retina, the light-sensitive tissue found in the back. But with nearsightedness, the eye's shape — all or specific parts — causes light rays to refract in the wrong way. You can see fine up close, but at a certain point, things become blurry. If you experience sudden sight loss in one eye, floaters (floating spots), or flashes of light or shadows, contact an eye care provider immediately.
Common forms of age-related vision loss
Age-related macular degeneration – This degenerative disease targets the macula, the part of the retina controlling sharp, straight-ahead vision. While AMD doesn't cause complete blindness, it can result in central vision loss and blindness. It can be difficult to see faces, read or do close-up work, like reading. For those over 50, AMD is the leading cause of irreversible vision impairment. There are two forms:
Dry (non-neovascular) AMD – While generally not harmful, this form can make it harder to see in the dark and make out contrasts. There may also be drusen, small, yellow, cholesterol-like deposits. Dry AMD patients generally do well with no treatment.
Wet (neovascular) AMD – With this more serious condition, irregular, weed-like blood vessels damage the macula, leaking fluid, causing swelling, and bleeding. The treatment involves medication being regularly injected into the affected eye(s), inhibiting blood vessel growth. Patients can expect to do well, especially if diagnosed early.
Glaucoma – This group of eye conditions targets the optic nerve, which sends visual information from your eye to your brain. Any damage is often related to pressure in your eye. While glaucoma can occur at any age, it's one of the leading causes of blindness for people over the age of 60. So it's important for seniors to have regular eye screening exams, including measuring eye pressure. If diagnosed early, vision loss can be slowed or prevented, but you will need treatment or monitoring for the rest of your life.
Cataracts – The eye's lens, found behind the iris (the colored part), focuses light on the retina, producing clear, sharp images. But cataracts block and scatter light, causing sharply defined images to not reach the retina. Your vision becomes blurred and cloudy. Cataracts are common among seniors, as aging makes lenses thicker, less flexible, and transparent. You may find it difficult to see faces, read, and drive, especially at night. There may be light sensitivity, halos, fading or yellowing, and double vision. You may need to frequently change your eyeglasses or contact lens prescription. Should problems interfere with your life, safe and effective cataract surgery may be required.
Diabetic retinopathy – With this condition, the higher blood sugar levels associated with diabetes can damage patients' retinal blood vessels. The eye grows new blood vessels that don't work as well, causing leaking or bleeding. There may be no symptoms early on, or you may notice occasional vision changes. The longer someone has diabetes (any type), the greater their risk. Research suggests that more than half of all diabetes patients will develop it.
Seniors with diabetes should have a comprehensive dilated eye exam at least once a year. Your doctor will give you some eye drops to dilate (widen) your pupil and check for diabetic retinopathy. If you do develop it, early treatment, including injectable medications, laser treatments, and surgery, can stop the damage and prevent blindness.
Whether myopia or one of the more common causes of age-related vision loss, it's important to receive regular eye exams. We encourage you to contact us as soon as possible.