Before getting started, read our Retina 101 page.
What is vitrectomy surgery?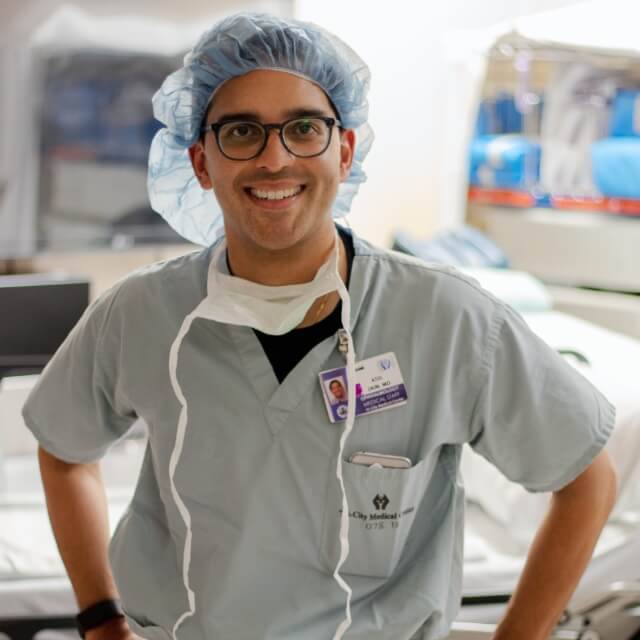 Vitrectomy refers to the removal of the vitreous gel from the back of the eye. This is done in many of the surgeries we perform, including macular hole repair, membrane peel, floater removal, repositioning or exchange of intraocular lenses, removal of retained lens material, removal of vitreous hemorrhage, and most cases of retinal detachment repair. For the procedure, you will be lying on your back in the operating room with sterile drapes covering your face. You will be put to sleep for a few minutes by the anesthesiologist, usually with propofol, while the surgeon numbs your eye. During the surgery you will have a lid speculum keeping your eye open, you will likely feel the surgeons' hands resting on your forehead, and you will hear the OR staff talking. You will be able to talk and ask questions, but should only do so if necessary. Your forehead will be secured with tape to minimize head movement, but please try hard to not move your head, eyes, or the rest of your body. Try to relax and listen to the music.
During the vitrectomy, your surgeon will use very small (25-gauge) instruments to enter the back of the eye, through the sclera (white part of the eye). As the vitreous is removed it will be replaced with sterile saline. Typically, the vitreous is removed nearly in entirety – it is not necessary and will not regenerate. The saline will be replaced with aqueous humor over a few days. Following removal of the vitreous, attention will then be paid to the rest of the surgery, as needed. You should expect to be calm and comfortable during surgery, and if you are not, please speak up and inform the surgeon and anesthesiologist.
Once the surgery is over, the surgeon will remove the drapes and patch your eye closed. Please do not speak until the eye is fully patched.