Nikolas JS London, MD, FACS
Why RCSD

Nikolas JS London, MD, FACS
Nikolas JS London, MD FACS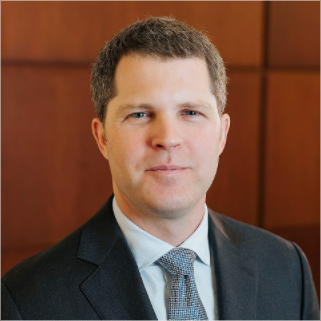 | | |
| --- | --- |
| Fellowship | Wills Eye Hospital, Philadelphia, PA |
| Residency | California Pacific Medical Center, San Francisco, CA |
| Internship | MetroHealth Medical Center, Cleveland, OH |
| MD | Case Western Reserve University, Cleveland, OH |
| MS | Case Western Reserve University, Cleveland, OH |
| MS | UCLA, Los Angeles, CA |
| BS | UCLA, Los Angeles, CA |
| Board Certified | American Board of Ophthalmology, 2011 |
"As an optometrist I only want the best taking care of my patients! Dr. London is fantastic and I would trust the eyes of my own family in his hands. He always takes the time to educate and follow up with me when I send over any patient. All of my patients that have come back from him only have nice things to say!"

RCSD Patient Review
Dr. Nikolas JS London was born in the Bay Area, and moved to Columbus, Ohio at a young age. He attended UCLA for college where he studied Physiological Science and obtained a Master's Degree using robotics to study spinal cord plasticity. Following UCLA, he attended medical school at Case Western Reserve University, obtaining a simultaneous second Master's Degree in Anatomy for which he graduated with honors. Dr. London then returned to San Francisco for a four-year Ophthalmology residency at California Pacific Medical Center, and completed his training with a two-year fellowship in Vitreoretinal Surgery at the top-ranked Wills Eye Hospital.
While at Wills, Dr. London received the Ron Michels award, a national honor given to the best Vitreoretinal Surgery fellow in the country. At the completion of his training, Dr. London moved with his wife and young family to San Diego, joining Paul Tornambe and Lon Poliner at RCSD in 2012. Dr. London now serves as the Managing Partner, President, and Director of Research for RCSD, as the President of the San Diego Retina Research Foundation, as the Founder and President of the Ophthalmology Society of San Diego, and as the Chief of Ophthalmology at Scripps Memorial Hospital in La Jolla. Dr. London also serves on the Medical Information Technology committee with the American Academy of Ophthalmology, is the chair of Task Forces with the American Society of Retina Specialists, and serves on the Board of Councilors with the California Academy of Eye Physicians and Surgeons.
Dr. London enjoys all aspects of his field and strives to provide excellent and compassionate care for all his patients. He stays abreast of all of the latest innovations and treatment options, regularly attending and presenting at national academic conferences. He has published dozens of articles and book chapters and serves as a reviewer for multiple academic journals. He also frequently lectures on Retinal disease across the country for physicians as well as locally for the optometric community and hospitals. Dr. London serves as the Principal Investigator for multiple clinical trials evaluating the next generation of surgical and medical treatment options. Lastly, Dr. London works closely with charity groups like Champions for Health to provide care to those unable to afford medical care.
Away from work, Dr. London cherishes time with three young boys and an incredible wife. They love traveling to rustic and exotic places, exploring new restaurants, camping and hiking, or simply spending quiet nights at home playing board games, solving puzzle boxes, or learning magic tricks.
4.8/5.0 average patient reviews
4.8/5.0 average patient reviews