Retina Consultants San Diego is not defined simply by the physicians, but rather as a team of 35+ like-minded staff and managers dedicated to excellence in the care of patients with retinal conditions. Our board-certified surgeons studied at some of the world's top medical centers, including Wills Eye Hospital, Duke Eye Center, UCLA, USC, Johns Hopkins, California Pacific Medical Center, Univeristy of Pennsylvania, and Stanford University. The current partners are also lucky to have worked alongside Dr. Paul Tornambe and Dr. Lon Poliner. While recently retired, Dr. Poliner remains an integral leader in our organization, and mentor to the practicing physicians.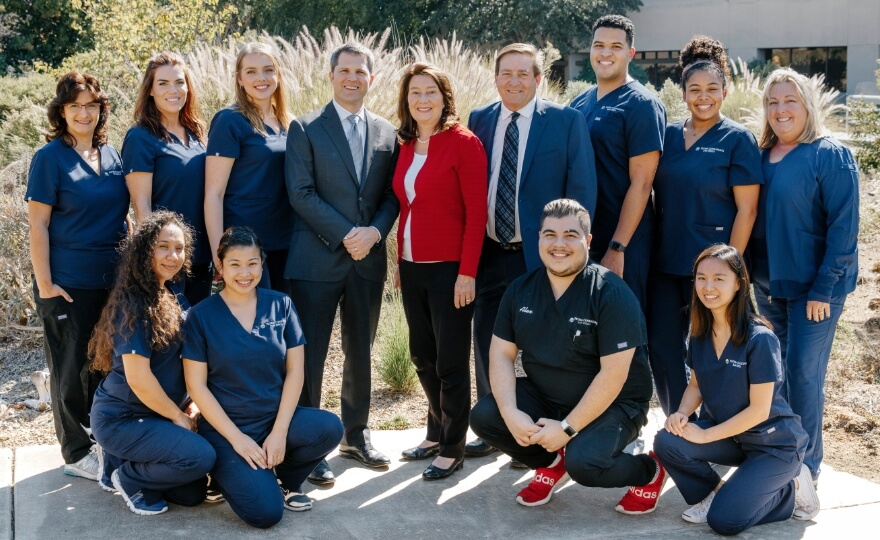 These high standards are similarly reflected by our staff, whom are uniquely gifted and trained to provide excellent service. We are very proud of our staff, and expect them to exhibit patience, kindness, compassion, and professionalism at all times. Our front desk works hard to answer patient calls, schedule and reschedule appointments, and triage concerns to the physicians. Our technicians, lead technicians, certified ophthalmic technicians, and ophthalmic assistants have years of experience in ours and other leading retina institutions. Our surgical coordinators are extremely kind and patient, and strive to effortlessly guide our patients through the surgical process, from start to finish. Our billing team is dedicated to ensure correct and transparent medical and surgical billing, work hard to minimize patient out-of-pocket expenses, and are always available to answer questions and provide detailed account information.
In addition, RCSD employs a full research staff composed of highly-experienced Principal Investigators, multiple Clinical Trial Coordinators and assistant coordinators, aspiring medical students, and dedicated ophthalmic technicians. The Research Center is housed in a newly-renovated, dedicated and state-of-the art suite at our Poway location.
---