La Jolla Retina Center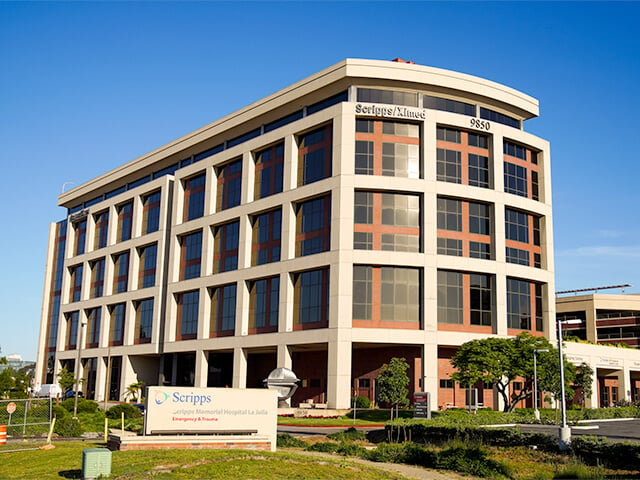 Welcome to Retina Consultants of San Diego in La Jolla, CA. Our retina specialists strive to live up to the highest standards of patient-centered retina care. Our retina center in La Jolla serves many local communities, including Mission Valley, Claremont, Solana Beach, Del Mar, and more. We look forward to seeing you in La Jolla!
RCSD - La Jolla Retina Center
9850 Genesee Avenue,
Suite 700, La Jolla, CA 92037
Contact Retina Consultants of San Diego
Office Hours: 7am - 5pm, M-F
Phone: 858-451-1911
Fax: 858-451-0566
La Jolla Locations Notes
Our La Jolla office is located off the San Diego Freeway / Interstate 5 at Genesee Avenue. Coming east off the freeway, take the first right into the East off the Scripps Memorial Medical Center campus and drive straight to the back of the campus. We are located in the XiMed building; our entrance can be found in the back. We have ample self-parking in Structures B and C. Please note that there is a fee for parking. Valet parking is also available.
The building also features a cafe and pharmacy in the lobby, with a Labcorp next door.