Age-Related Macular Degeneration Awareness: What You Need to Know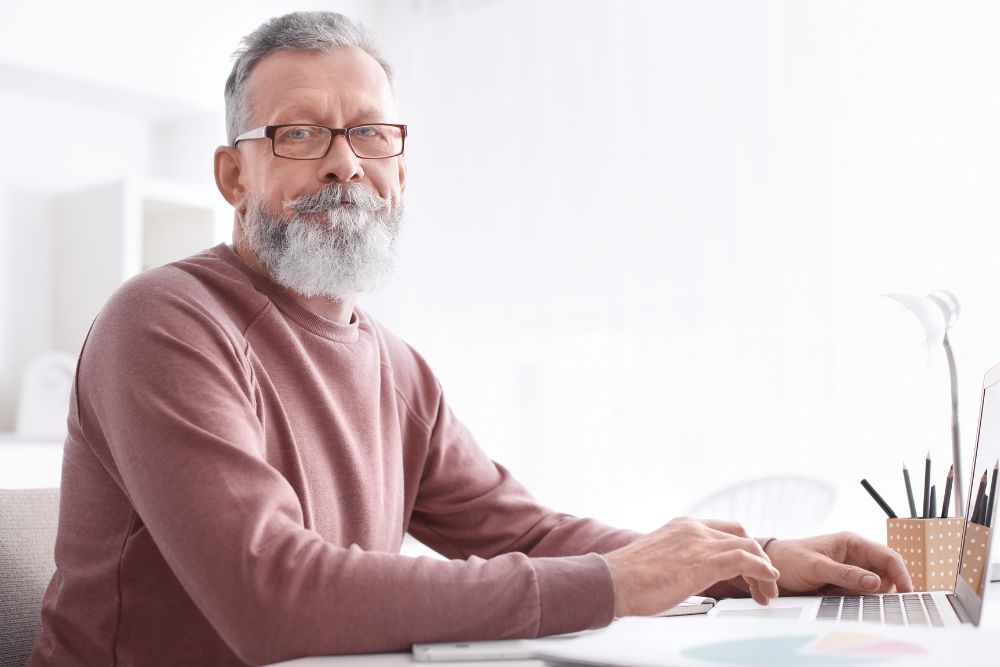 AMD targets your sharp, straight-ahead central vision, and symptoms such as blurriness and visual distortions are common. While lifestyle changes may help to prevent AMD, regular eye exams are essential, especially for older people, to better preserve and prevent additional vision loss.
What to Expect With Age-Related Macular Degeneration
AMD is very common, and by 2040, it's expected to impact 288 million people. Over time, AMD weakens the macula, the retina's center, which handles advanced central vision activities, causing it to lose functionality. Your peripheral vision isn't affected, and complete blindness is unlikely. But you may experience such symptoms as blurriness, darkened areas within your central vision, and visual distortions.
Dry Age-Related Macular Degeneration (AMD)
Dry, or atrophic AMD, is the more common type, and the main risk factor is being over the age of 50. Dry AMD develops in about 90% of all patients, in one or both eyes. You may have no symptoms, only to become aware during your regular eye exam. Typically not painful, vision loss develops slowly and gradually. Certain factors may impact dry AMD development, including:
Family history
Underlying conditions, like diabetes, high blood pressure, or cholesterol
Light-colored irises
Obesity
Smoking
Long-term, unprotected sunlight exposure
During your exam, drusen (small, yellow deposits accumulating under the retina) may be detected. When drusen grow in size and number, it can indicate AMD progression. Your macula can become thin and damaged, causing visual distortions. Contact your ophthalmologist immediately for any vision changes, as dry AMD can progress into wet AMD, the more dangerous form.
Wet Age-Related Macular Degeneration (AMD)
Wet, or exudative AMD, is much more serious and affects about 10% of AMD patients. Its most common symptom is choroidal neovascularization (CNV), which is when irregular, weed-like blood vessels develop under the retina. These vessels can break, leaking blood and other fluids into the macular area. Because of swelling and bleeding in the retina, you may experience central vision blurriness and distortions. You may also have worsening vision loss, which is quicker and more noticeable than dry AMD.
Can Diet and Lifestyle Changes Prevent AMD?
As dry AMD has no cure or treatment, to preserve your vision, you must schedule regular ophthalmologic, dilated eye exams. We recommend that people between 40 and 54 years old get examined every 2-4 years, while those over 55, should be examined at least every 1-2 years. You can monitor your vision at home with an Amsler grid, a simple, paper chart.
With AMD, you may want to reduce or eliminate foods with refined, processed carbohydrates. They have a high glycemic index, meaning they can boost your blood sugar (glucose), which may lead to early-onset and progressive macular degeneration. As for high-cholesterol foods, they block the eye's blood supply, damaging central vision and increasing macular degeneration risks.
It may be helpful to eat foods rich in nutrients shown to promote vision health, including dark leafy greens, oily fish, citrus fruits, and nuts. You may also want to take daily nutritional supplements, such as vitamins A, B, C, and E, lutein, zeaxanthin, zinc, and copper. Be sure to discuss any nutritional changes with your doctor.
Schedule a Consultation for Age-Related Macular Degeneration in San Diego
As AMD is a common, incurable condition, regular eye exams are essential to preserving vision and preventing future loss. If you suspect AMD or have any questions, you can contact Retina Consultants San Diego.