What Parents Should Know About Children's Eye Health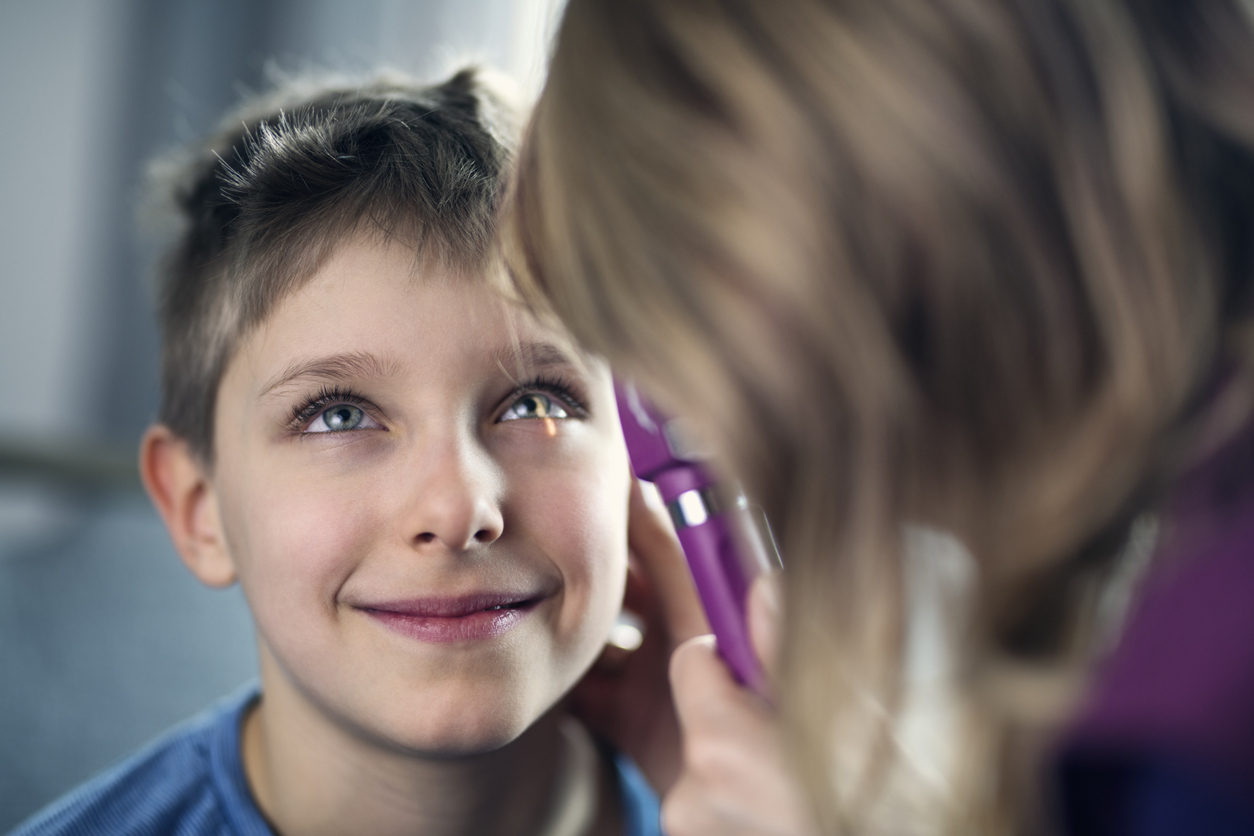 As children nationwide prepare to go back to school, parents have much to consider. Buying masks, school supplies, and hand sanitizer, along with maintaining safety measures and routine health check-ups, can be demanding. While preparing for all things back to school, checking on your child's eye health should be high on the checklist. Sadly, it's estimated that 6.8% of school-age children have some kind of visual impairment, and many vision issues are not detected by eye screenings at school.
Vision health is more than just being able to see clearly. Our vision helps us process and respond to information, which is a crucial function for school-age children. Ensuring healthy eyes will improve their mental focus and preparedness, as well as help their progression in school as they grow and learn.
Signs of Vision Problems in Children
Outside the doctor's office, it's a good idea to observe your child's behavior for key signs of vision problems. Children are not yet aware of what constitutes normal vision and what needs attention, so it is up to adults to notice how their vision skills are developing. Signs of vision problems in children that parents should keep an eye out for include:
Frequent eye rubbing or blinking
Holding objects very close to their eyes
Short attention span
Avoiding "close up" work
Difficulty with reading comprehension
Tilting, thrusting, or unusual positioning of their head while looking at objects (especially far away or small objects)
Headaches, nausea
Squinting
It's also good to pay attention to what kids are saying about their vision. While children may not always communicate their symptoms clearly the way adults do, they do reveal what they're experiencing in their own way. Listening to what they're telling you can provide some clues of whether they are experiencing problems with their vision. If your child is having a hard time with their eyesight, they may say things like:
"My eye feels scratchy."
"My eyes are itchy."
"Things look blurry."
"Everything is double."
While behavioral signs can help you catch a possible vision problem, there are also physical signs that every parent should be aware of, including eyes that don't line up, irritation, redness, and swelling. If you notice aunty of these symptoms, schedule an appointment with an eye doctor, who will be able to detect common eye conditions such as astigmatism, nearsightedness, farsightedness, and color blindness (also known as color deficiency).
Doctors are also able to start treatment earlier on more serious conditions like amblyopia (also known as lazy eye), which can lead to vision loss if not properly addressed. Early detection through routine exams can make sure your child gets the proper treatment with a doctor they feel comfortable with.