Vitrectomy 101: What To Expect, How To Prep, and What Recovery Entails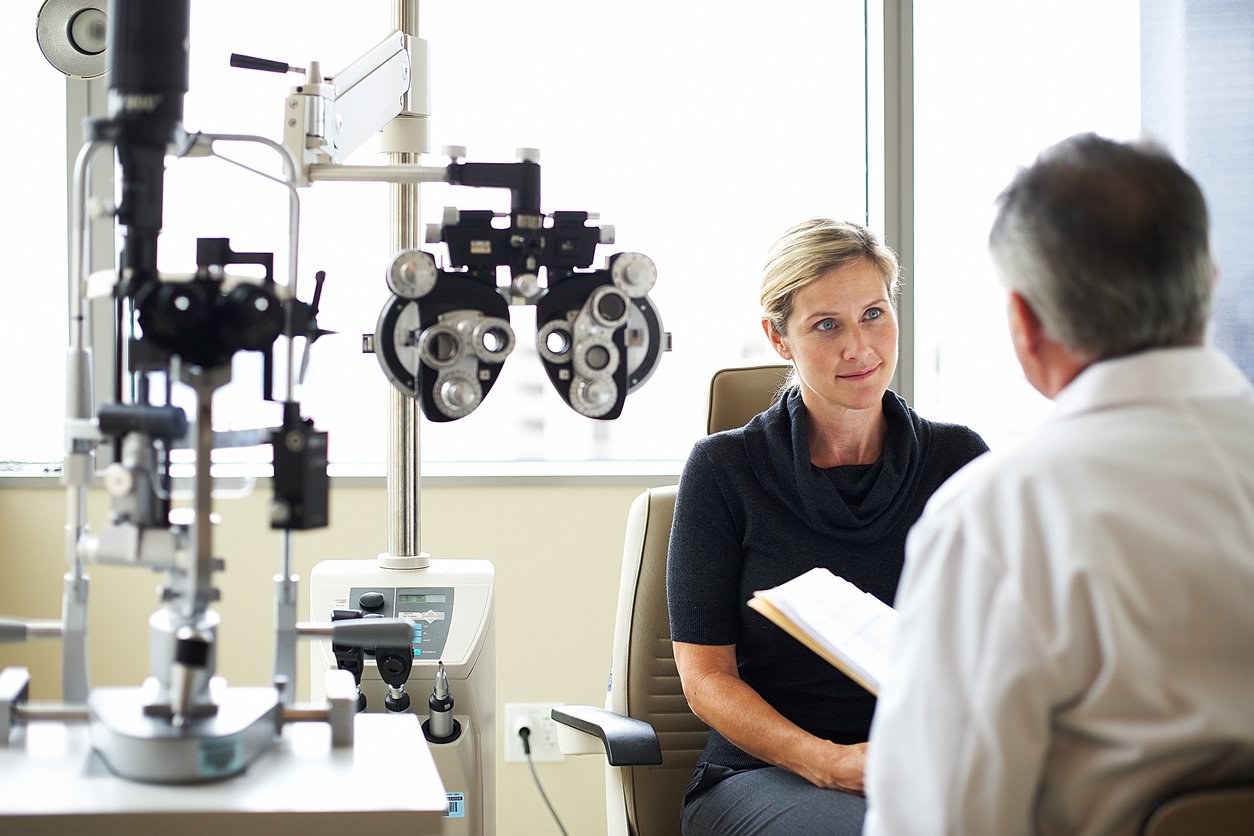 A vitrectomy is a common feature within a number of surgical procedures that our practice performs. Because of this, we wanted to provide patients with a clear explanation of what they can expect during the procedure, the steps they need to take in order to prepare, and what recovery will be like in the hours and days after having a vitrectomy (within another surgery). We know that having a surgical procedure on or around the retina area of the eye can be a source of anxiety for patients, but we want to assure you that the health of your vision is our top priority, and the vitrectomy procedure is a very standard part of the care we provide every day.
What happens during a vitrectomy procedure?
In the back of our eyes, there is a layer present known as a vitreous gel. During a vitrectomy, this gel layer is carefully removed. The gel is replaced with sterile saline, which will be replaced with aqueous humor naturally after a few days. The vitreous gel will not regenerate. After the gel is removed, any additional surgical need will proceed. A vitrectomy is used in coordination with the following procedures: macular hole repair, membrane peel, floater removal, repositioning or exchange of intraocular lenses, removal of retained lens material, removal of vitreous hemorrhage, and in most cases of retinal detachment repair.
What does a vitrectomy feel like?
During a vitrectomy, the patient will be in an operating room and will need to be laying down on their back. You will only need to be put to sleep for a few minutes so your eye can be properly numbed by the surgeon. During the procedure itself, patients are normally awake, but are asked to remain as calm, still, and quiet as possible in order to keep movement restricted so your surgeon can work.
A lid speculum will be used to keep your eyelid open during the procedure and you will have surgical tape over your forehead to keep your head still. You will be able to feel the surgeon's hands as they move and likely on your forehead. You will be able to hear the voices of your surgeon and other medical staff in the room. We often encourage patients to bring headphones so they can listen to music, which helps provide a calming distraction. If you feel any discomfort, be sure to let your surgeon know.
How do I prepare for a vitrectomy?
Be sure to have confirmed the date, time, and location of your procedure.
You will need to arrange to have someone take you home; patients will not be able to drive themselves.
Confirm with your doctor if your current list of medications, if applicable, is all right to proceed with prior to and after the surgery.
Your retina specialist may ask that you book an appointment within 1-3 days prior to the procedure for an exam and any required bloodwork. This will need to fit within your pre-vitrectomy schedule.
You may have restrictions on food and beverages prior to the procedure so please confirm whether this is the case with your retina specialist.
A comprehensive prep list will be provided by your retina specialist that includes the above details, so please be sure to read over the list carefully.
What does recovery entail?
When all procedures are complete, your surgeon will place a patch over the affected eye. He or she will let you know that you can now speak as well as begin to sit up slowly if you are comfortable doing so. You will be taken to a recovery room to rest until all effects of the medications used during the procedure wear off. Our team will monitor you to ensure that no complications are present. Once you are deemed fit to leave the surgical center or hospital, your caregiver will assist you in getting home safely. The specifics of your post-procedure care will depend on the entirety of your surgical experience, including what else was done in addition to the vitrectomy. Your surgeon will provide guidance, but it is important that both the patient and caregiver are aware of what is needed.