February Is National AMD Month: Here's What You Need To Know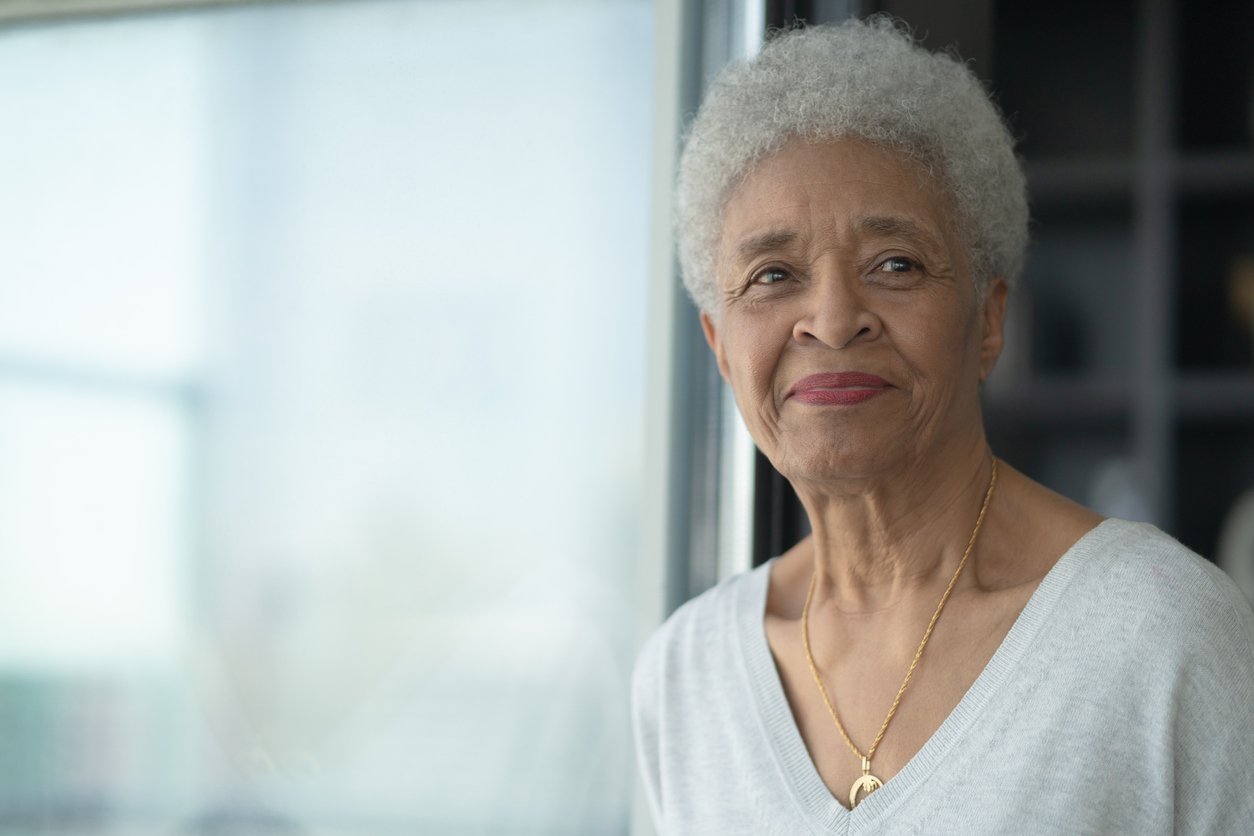 As people get older, they often expect that their vision health will diminish and so they accept failing vision as an unavoidable aspect of aging. While it is true that the retina does weaken over time, it doesn't mean that vision loss is inevitable or that your quality of life has to suffer. In many cases, older adults can protect their vision by learning about the various risk factors they face and using that information to be proactive about taking care of their eye health.
One of the most common causes of vision loss in older adults is age-related macular degeneration (AMD). As part of National AMD Month, which occurs every February, here are the top three things that you should know about this potentially blinding condition.
1) What Is AMD?
AMD is a condition that impacts the macula, which is the central portion of the retina that has a high concentration of cones. Cones are a type of photoreceptor cell that controls visual acuity, aka our ability to see in fine detail, which we use every day for activities such as reading and driving. In AMD, the macular tissue begins to degrade and atrophy, eventually leading to cellular death of the cones.
2) Dry AMD vs. Wet AMD
AMD is classified into two different types: dry and wet. Dry AMD is less severe than wet AMD. Fortunately, it is also the most common form; it's estimated that about 90% of AMD cases are classified as dry. In dry AMD, a yellowish substance known as drusen builds up in the retina. As the size and amount of drusen increase, it affects the retina's ability to function properly. If left untreated, dry AMD can become wet AMD.
Wet AMD is characterized by abnormal neovascularization, which is when new, malformed blood vessels begin to grow. These new blood vessels are prone to breaking and thus leak into the retina and vitreous. This can cause a wide range of issues, including visual distortions, scar tissue formation, and vision loss. It can also increase your risk of developing a retinal detachment.
3) AMD Prevention and Management
The effects of AMD on your vision and quality of life can be significant, which is why you need to be vigilant about your vision health as much as possible. Although you may not be able to prevent AMD completely, some things can be done to keep it from getting worse:
Know the symptoms of AMD: The most common symptoms of AMD include blurry vision, reduced visual acuity, and reduced vision in low light.
Understand your risk factors: In addition to age, AMD is more common in Caucasians, people with light-colored eyes, and patients with certain chronic conditions (diabetes, high blood pressure, etc.).
Don't smoke: Smoking harms your overall health, including the retina.
Eat a healthy diet: Try to consume healthy foods such as vegetables, fruits, fish, lean proteins, and complex carbohydrates. You should also avoid foods that are high in saturated fats, added sugars, and processed ingredients.
Be physically active daily: You don't have to run a marathon or play an intense sport to achieve the benefits of exercise.
When it comes to preserving your overall and vision health, even walking 30 minutes a day and staying physically active can help.
While lifestyle adjustments can make a big difference, the best thing you can do for your eyes is schedule regular appointments with your eye doctor at least once a year. The sooner your doctor detects the signs of AMD, the easier it will be to manage the condition and stave off the possibility of vision loss.
For advanced AMD care in the San Diego area, contact Retina Consultants San Diego today.