How Does Diabetes Affect Your Vision?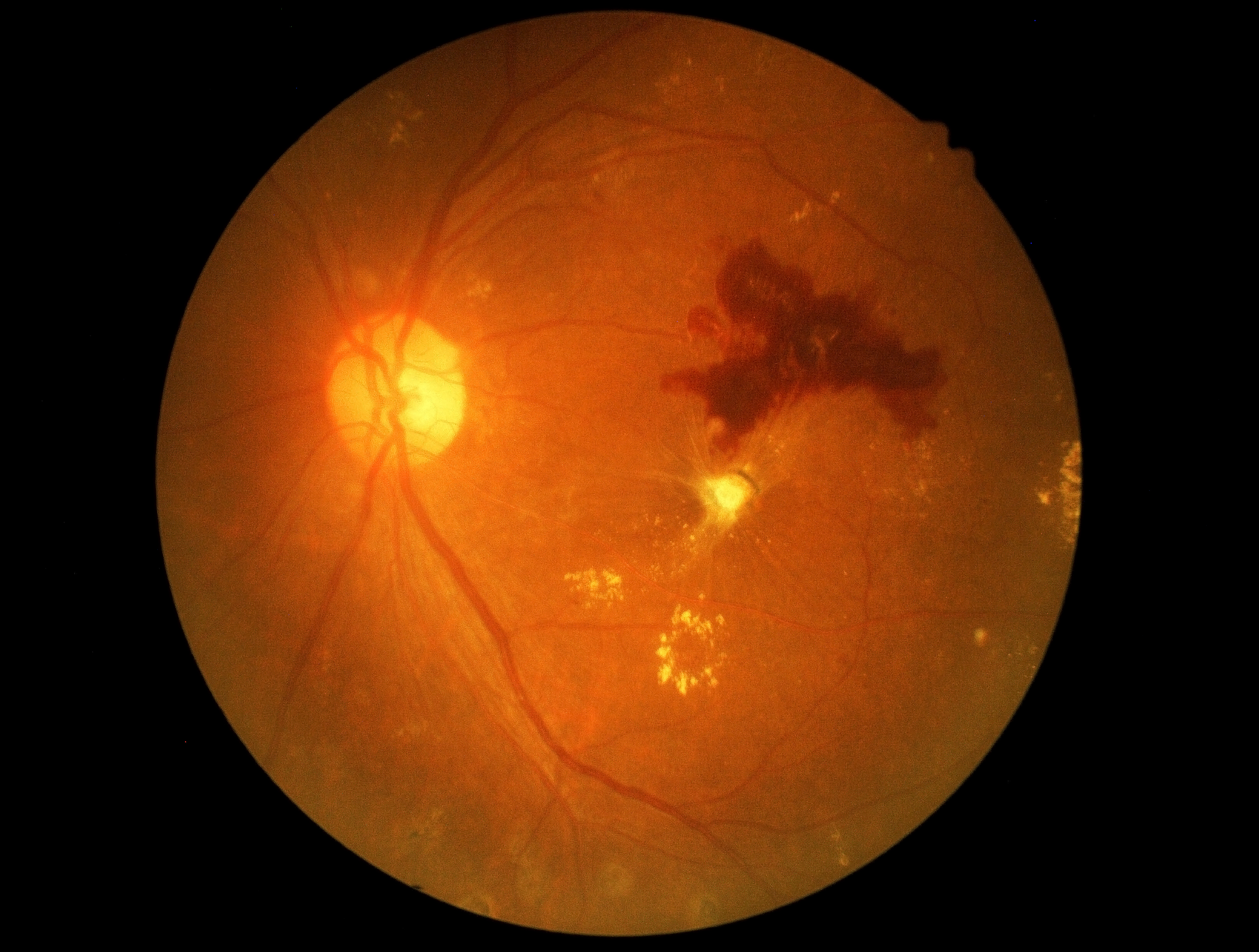 Diabetes can impact a person's health in numerous ways. This chronic condition causes damage to blood vessels throughout the body, including the vascular system contained within the eyes. If left untreated or improperly managed, diabetes can cause serious vision issues, including permanent vision loss.
If you are at risk for developing diabetes or if it runs in your family, the first thing you should do is talk to your primary care provider about diagnostic testing. It's also strongly recommended that you make an appointment with a diabetic eye specialist. Many diabetes-related vision issues can be effectively treated if they are caught in their earliest stages.
How Does Diabetes Put My Vision at Risk?
There are several vision issues that patients with diabetes are at risk for, including glaucoma, cataracts, and diabetic retinopathy. These conditions can happen to patients with either type 1 or type 2 diabetes. Diabetic retinopathy is one of the most common causes of permanent vision loss in adults. As the disease progresses, it can cause damage to the retinal blood vessels and disrupt the supply of oxygenated blood to the retina. When this happens, the eye tries to "correct" the situation by forming new blood vessels. The new blood vessels are irregular and tend to leak into the retina and macula (the central portion of the retina), leading to swelling, hemorrhaging, and in some cases, retinal detachment
What Are the Symptoms of Diabetic Retinopathy?
Diabetic retinopathy may not exhibit any noticeable symptoms in the early stages. It's very common for patients with mild diabetes to not realize that anything is wrong. However, as the diabetic retinopathy damages the eye more aggressively, patients may experience symptoms such as:
Flashes and floaters
Blurriness
Dark spots
Problems with color perception
How Can I Prevent Diabetes From Affecting My Vision?
If you have or are at risk for developing diabetes, the most important thing you can do for your vision is to schedule an appointment with a diabetic eye specialist. Many signs of diabetic eye diseases, including diabetic retinopathy, can only be discovered through a comprehensive diabetic eye exam.
If you have been diagnosed with type 1 diabetes, you should schedule an appointment with a diabetic eye specialist within five years of your diagnosis. If you have type 2 diabetes, you should schedule an appointment immediately. If you do have diabetic retinopathy, plan on visiting your diabetic eye specialist at least once a year. If you experience any changes to your vision, don't hesitate to make an appointment immediately, even if your symptoms seem minor.
Through early detection and intervention, diabetes-related vision loss can often be avoided. For advanced diabetic retinopathy diagnostics and treatment in the San Diego area, contact Retina Consultants San Diego today.