Diabetic Retinopathy Prevention and Management: What Patients Should Know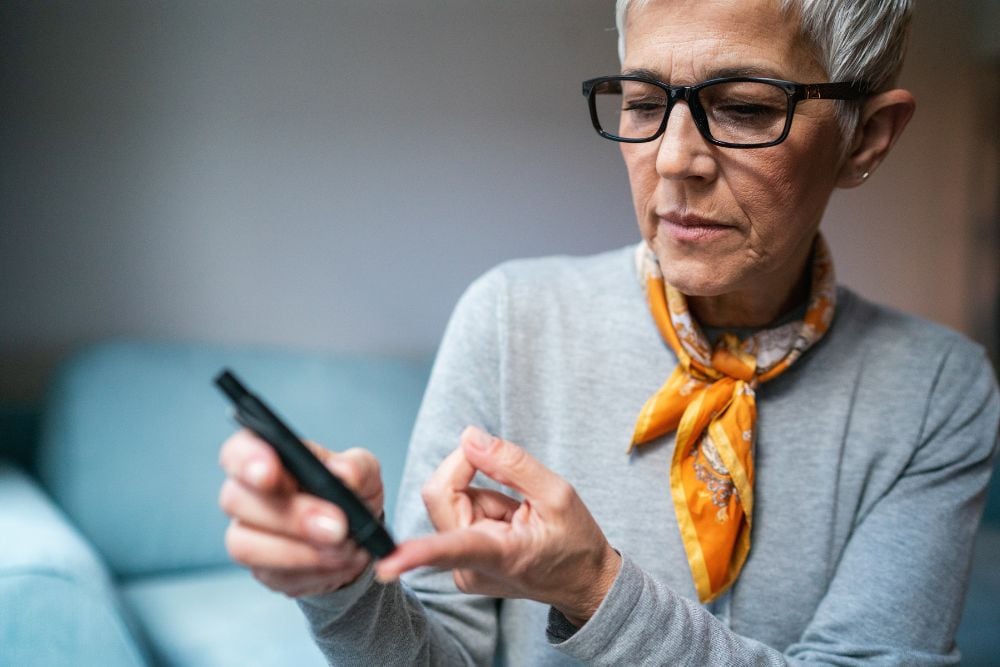 Diabetic retinopathy is a common condition that can develop with type 1 diabetes, type 2 diabetes, or gestational diabetes (during pregnancy). It occurs when diabetes increases blood sugar (glucose) levels, damaging blood vessels in the eye's retina, which converts light and images into nerve signals sent to the brain.
The longer you've had diabetes, the greater your chances of developing diabetic retinopathy. But by following a healthy lifestyle, including proper diabetes management, you can control this condition.
Regular Eye Exams Are Essential
For older adults with diabetes, you must visit your eye doctor for scheduled screening eye exams, as diabetic retinopathy can progress to a more severe form. By having a comprehensive dilated eye exam at least once a year, your doctor can detect and diagnose you earlier.
You'll have to monitor your vision, and tell your doctor about sudden changes or blurry, spotty, or hazy vision. If you see dark, floating spots or cobweb-like streaks, seek immediate medical treatment.
Proper Blood Sugar Control Is Key
A great way to manage diabetic retinopathy and prevent vision loss is to never develop it. Besides properly managing your diabetes, avoid smoking and stay physically active.
You must maintain healthy glucose levels and take your insulin and any other medications regularly. You'll also have to test your glucose levels several times each day. Your doctor can provide a glycosylated hemoglobin test (hemoglobin A1C), which details your average blood sugar levels for the previous 2-3 months; aim for an A1C below 7 percent.
Healthy blood pressure is also crucial if you have diabetic retinopathy. For adults with diabetes, health experts recommend a blood pressure level of less than 130/80 mm Hg.
Dietary Changes On the Menu
An effective method to manage diabetes consuming a healthy diet rich in nutrients and low in fat and calories. This will also help you lose weight, which makes it easier to control blood glucose. Following a schedule of three meals a day, at regular times, helps your body better use insulin. You should eat a diet rich in the following:
Healthy carbohydrates, such as fruits, vegetables, whole grains, legumes (beans, peas), and low-fat dairy products. Avoid foods or drinks with added fats, sugars, and sodium.
Dietary fiber moderates how your body digests and helps control blood glucose levels. Fiber-rich foods include fruits, vegetables, nuts, legumes, and whole grains.
Heart-healthy fish, like salmon, tuna, and sardines, are rich in heart-healthy omega-3 fatty acids and should be eaten at least twice a week.
Foods with monounsaturated and polyunsaturated fats, such as avocados, nuts, and olive oil
You'll need to reduce your salt, caffeine, and alcohol intake, and also maintain low cholesterol and sodium levels. For cholesterol, aim for no more than 200 milligrams (mg) a day; for sodium, aim for less than 2,300 mg a day.
Through proper diabetes management, you can live with diabetic retinopathy and slow or prevent vision loss. For diabetic retinal care in the San Diego area, please contact Retina Consultants of San Diego today.