Trust Retina Consultants San Diego
Retina Consultants San Diego is a nationally-recognized practice focused upon providing excellent, evidence-based, and compassionate care. We strive to live up to the highest standards and are honored to have gained the trust of our patients and referring doctors.
Retina Consultants of San Diego and its physicians are members of or affiliated with the above organizations. Please note that not all physicians are members of all the organizations listed.
"Always do what's best for the patient, everything else will follow."

Paul E Tornambe, MD, FACSFounder, Retina Consultants San Diego
President Emeritus, The American Society of Retina Specialists
Years in Practice in San Diego
We've been leading the way in retinal care and clinical research since 1979.
Peer-reviewed Publications
Our doctors have been published in top scientific journals.
Charity Patients
Seen Per Year
Compassionate patient care is our highest priority.
Local and National Leadership Positions.
The physicians at RCSD take an active role in leading and advancing our field.
World Class Retina Specialists
Our physicians are specialized in the treatment of diseases affecting the retina and vitreous. All are board certified with additional fellowship training in Vitreoretinal Surgery. We are honored to be recognized as Best Doctors in San Diego and nationally.
Get to Know RCSD
Meet the RCSD team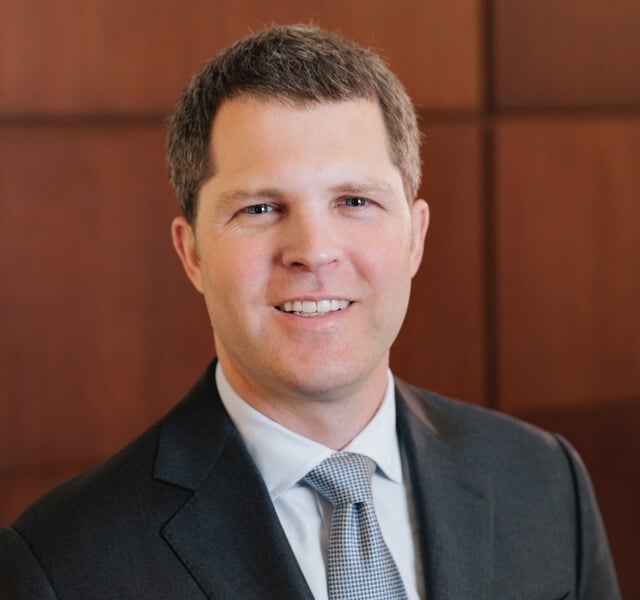 Nikolas JS London, MD, FACS
President, Managing Partner
Co-Director of Clinical Research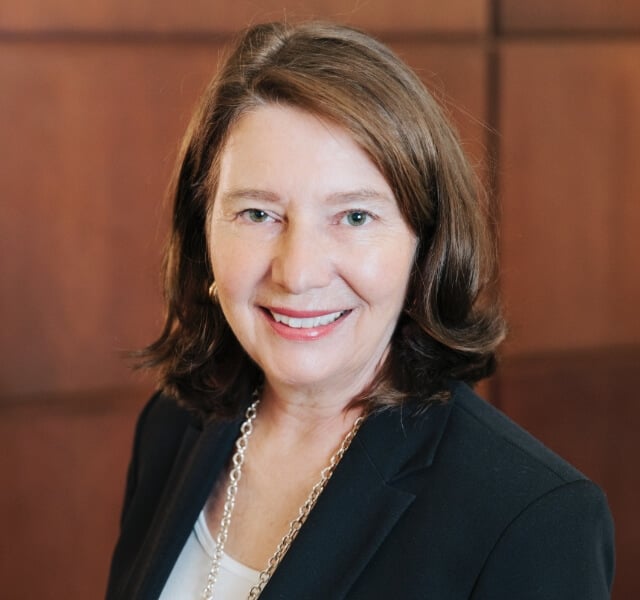 Anne M Hanneken, MD
Vice President
Director of Laboratory Research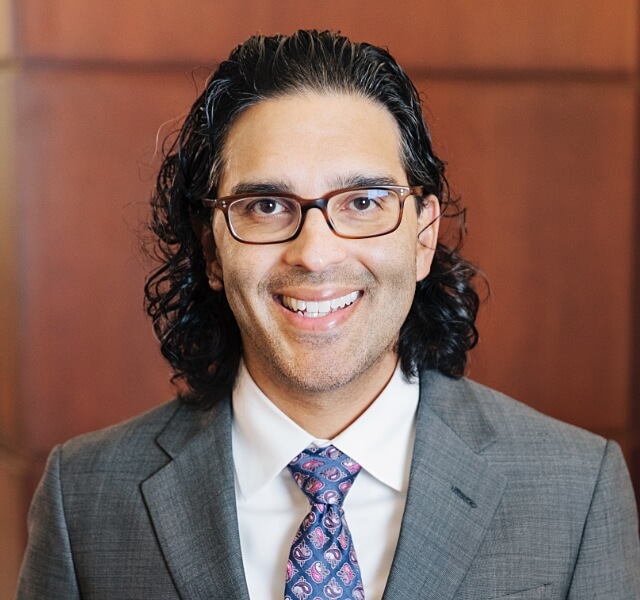 Atul Jain, MD
Treasurer and Industry Liaison
Co-Director of Clinical Research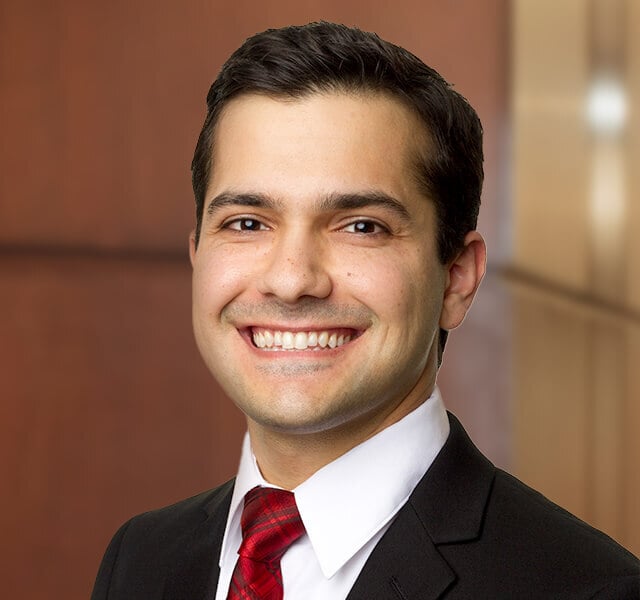 Michael Joseph Ammar, MD
Director of Education
"Extremely friendly and accommodating. They went above and beyond to take excellent care of my mother. I would HIGHLY recommend them to anyone."

RCSD Patient Review

"This doctor is heaven sent. When I went to his office he treated me with kindness and respect. He made me feel at ease. He took his time with me and explained all that was needed to cure my eye. I highly recommend him!"

RCSD Patient Review
A Full Spectrum of Specialized Care
We promise to work with you to ensure that we identify and explain the best treatment options for you to preserve, and even improve, your vision.
For an introduction to the retina, anatomy, and the basic imaging we use, please start with Retina 101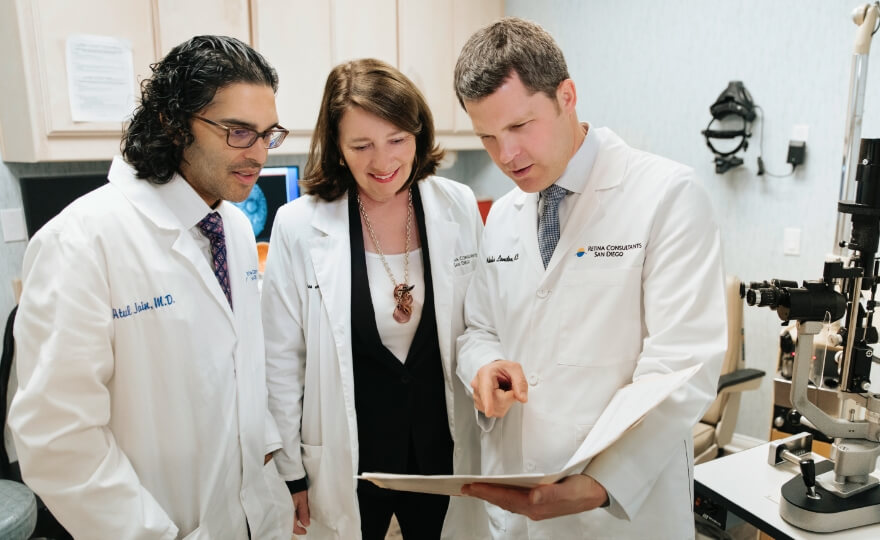 Medical Conditions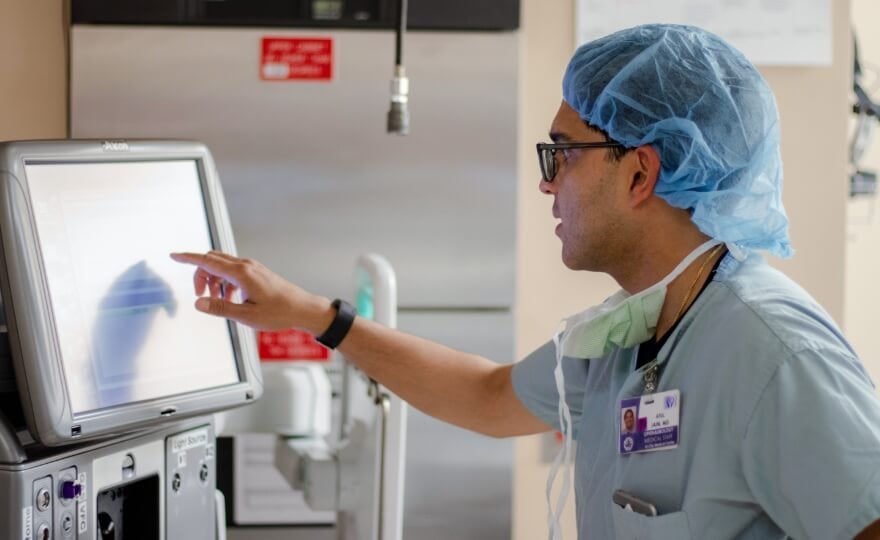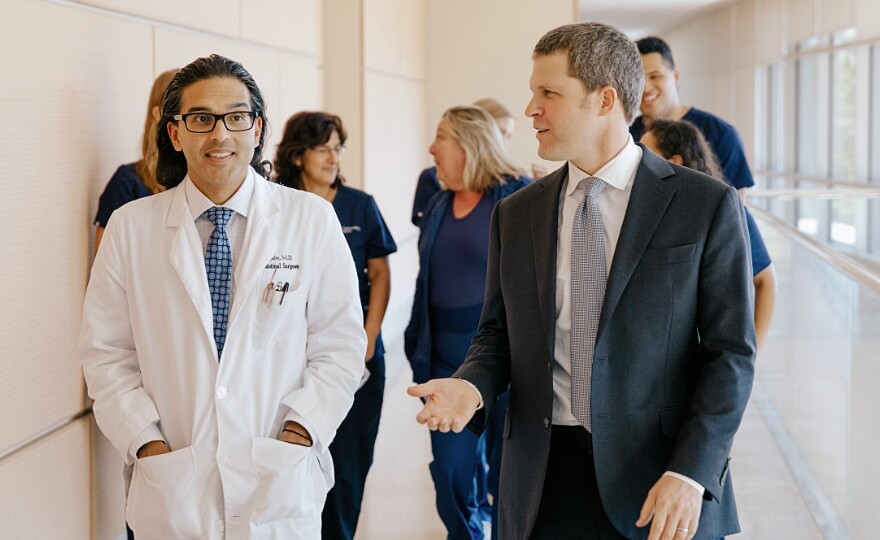 Clinical Trials
Retina Clinical Trials
RCSD is dedicated to advancing our field by participating in research and clinical trials, giving patients early access to next generation treatment options. Learn about clinical trials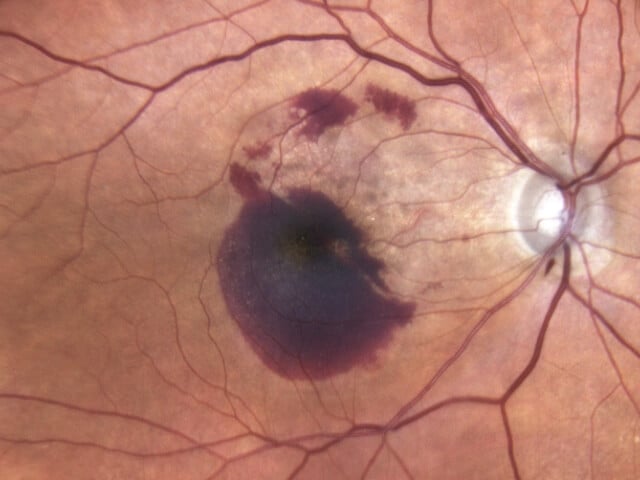 Wet Macular Degeneration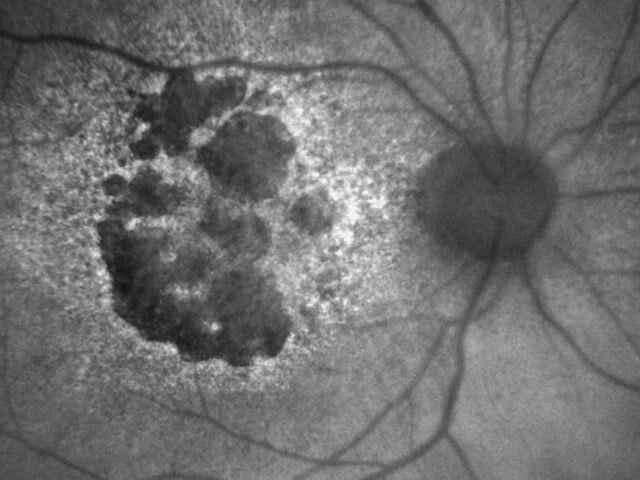 Advanced Dry Macular Degeneration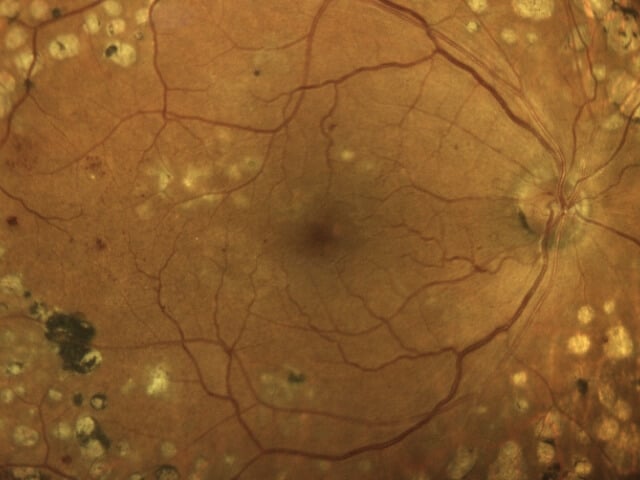 Diabetic Eye Disease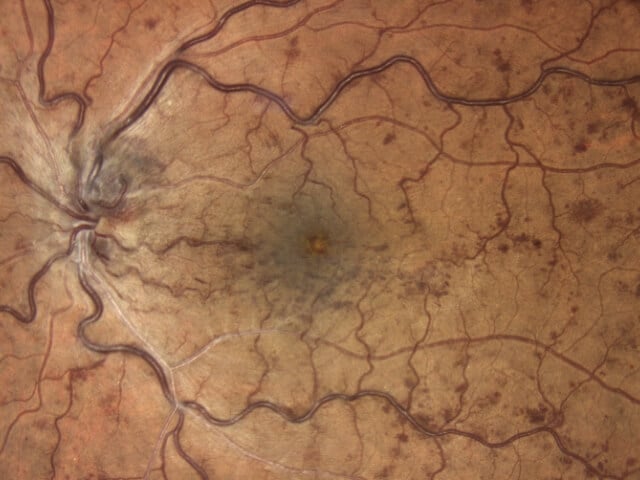 Retinal Vascular Disease
Open Clinical Trials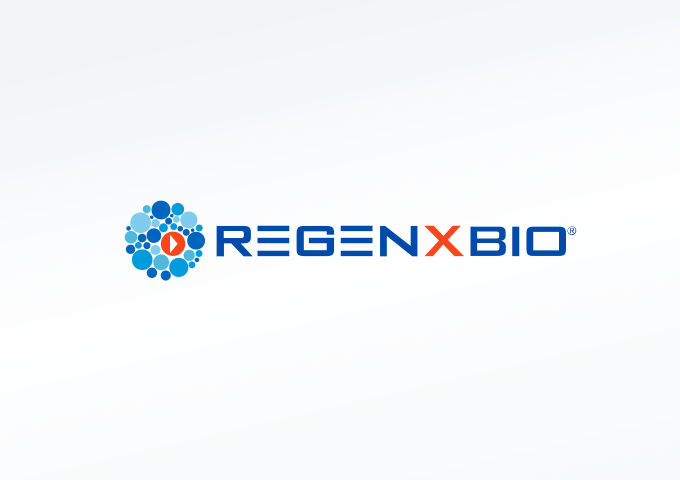 Regenexbio, AAVIATE: Gene therapy for wet AMD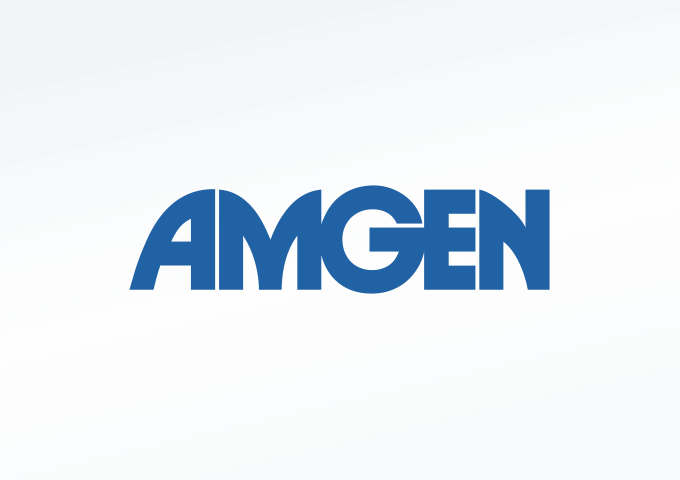 Amgen: Novel molecular treatment for wet AMD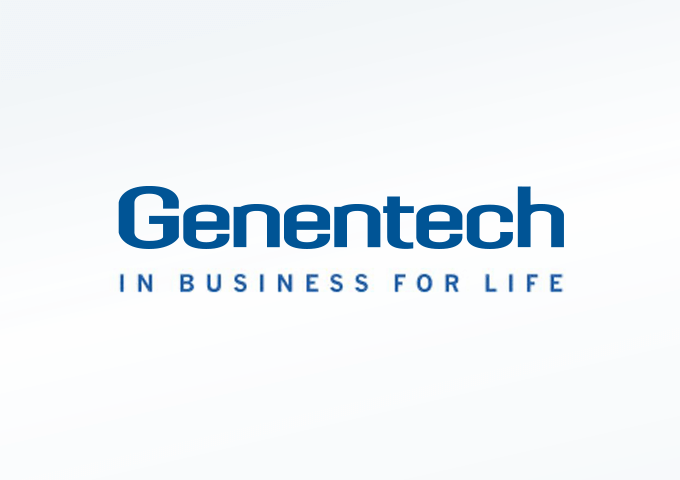 GALLEGO: Complement inhibition for macular atrophy associated with AMD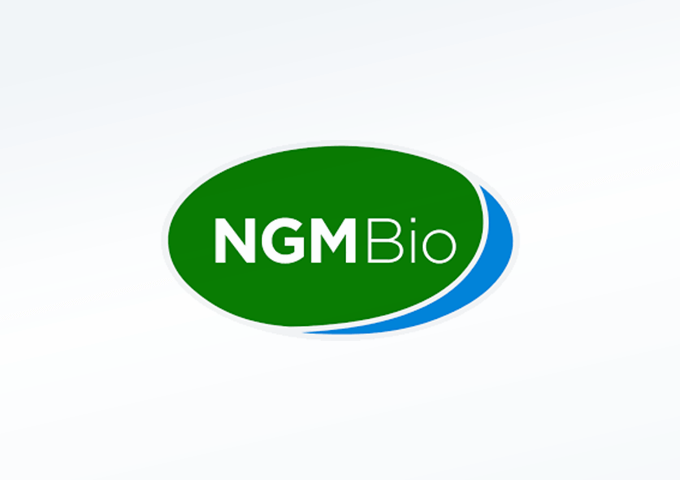 NGMBio CATALINA: Complement inhibition for geographic atrophy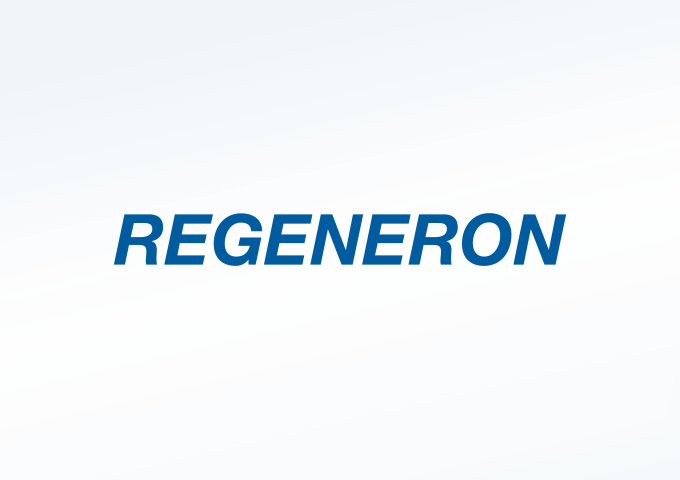 Regeneron, PHOTON: High-dose aflibercept for diabetic macular edema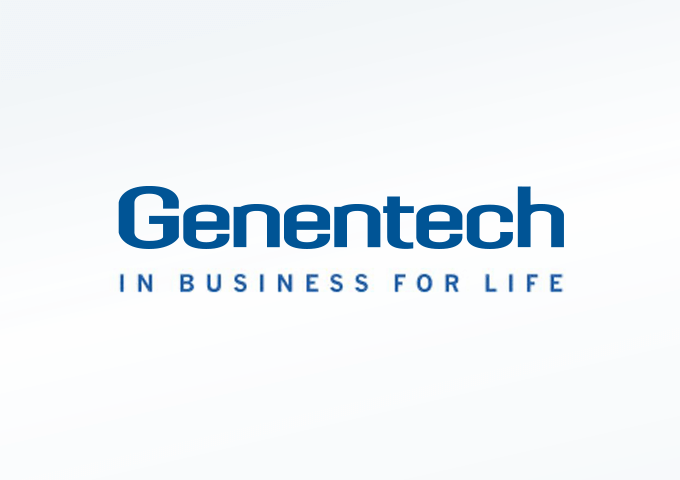 Genentech, COMINO and BALATON: Faricimab for retinal vein occlusion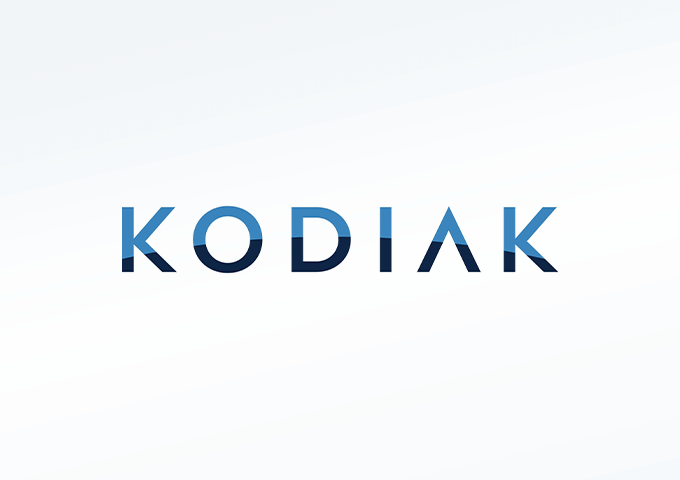 Kodiak, BEACON: Extended-duration molecular therapy for retinal vein occlusion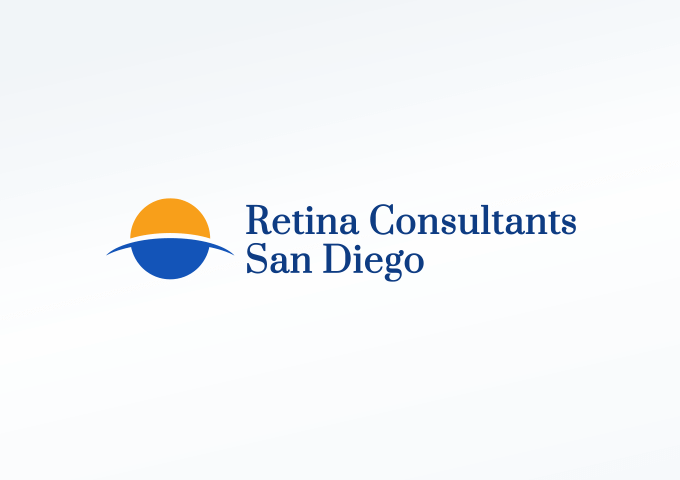 Retina Consultants San Diego (Poway and La Jolla, CA, USA) Multimodal imaging for Elmiron maculopathy
Frequently Asked Questions
A retina specialist is a physician who has followed medical school and their ophthalmology residency with two years of additional training in medical and surgical diseases of the retina and vitreous.
RCSD was founded in 1979 by Dr. Paul Tornambe on the principles of excellence and integrity in care for patients with retinal conditions. Each of the current physicians were hand-picked by Dr. Tornambe, and have been in practice for well over a decade.
RCSD specializes in the diagnosis and treatment of diseases affecting the vitreous, retina, and macula. Disease states that we commonly treat include age-related macular degeneration, diabetic retinopathy, macular holes, epiretinal membranes, retinal tears, retinal detachments, and vitreous floaters. RCSD does not provide primary eye care services such as prescribing glasses, cataract surgery, or refractive surgery.
While an eye injection sounds like a childhood nightmare come true, it is actually not usually an unpleasant experience. Most patients can't even believe we have given them an injection once we are done. We accomplish this by maximizing anesthesia, minimizing the use of disinfectants which are the main source of discomfort following injections, providing prescriptions for pain-relieving drops if needed, and helping patients to maximize the health of their ocular surface. We see a lot of snowbirds RCSD, and we take great pride in most telling us how much less painful our injections are than what they receive back home.
The physicians at RCSD are committed to helping their patients to the best of their ability. While most of our treatment recommendations are conservative and evidence-based, they are also highly active in the field staying abreast of the latest research and innovations. RCSD also provides access to cutting-edge technologies and next-generation treatment options through it's world-class clinical trials division.
In the end, the doctors treat all patients like they are members of their family and always do what they think is best for the individual patient.
Our physicians cover five offices throughout San Diego, and are on call for patients 24 hours a day, 7 days a week, 365 days a year for emergencies. We are always available for urgent and emergency referrals. Routine new patients can typically be seen within a few weeks.
RCSD welcomes new patients with retinal disease. Most patients are referred to the practice by other physicians after the identification of vitreoretinal pathology, but self-referred patients with known retinal disease are welcome as well. Appointments can be made through our contact form or by calling the office at 858-451-1911.
We understand that a visit to a retina specialist due to a vision-threatening condition can be terrifying, and we will do our best to mitigate that fear. From your greeting at the front desk to your visit with the physician to scheduling intervention or followup, we hope to provide a concierge-like experience.
You should plan for about two hours in our office for your first visit, and that both of your eyes will be dilated. You will have multiple images taken to evaluate the health of your retina, and a detailed examination with one of our physicians. Please bring a driver if possible, all of your eye drops, and a list of any ocular conditions you have or procedures that have been performed on your eyes.
See this page for more information.
We accept many insurances, but not all plans. We invite you to call our office to schedule an appointment and one of our insurance coordinators will work to verify your benefits prior to your visit.
Most if not all of what we do would be covered by your insurance, as long as we participate with your plan. We also frequently see self-pay patients, either uninsured, or possessing a non-participating insurance. We do our absolute to minimize out of pocket costs for these patients through judicious use of testing and often providing generous discounts from typical cash prices. We never want money to get in the way of helping our patients.
RCSD News
See what's new at Retina Consultants San Diego.
Retinal Detachment Repair

Posted on October 10, 2023

Age-Related Macular Degeneration Awareness: What You Need to Know

Posted on February 13, 2023

Can Dehydration Impact Your Retinal Health?

Posted on January 27, 2023
Convenient San Diego Locations
Visit us in one of five of our locations across San Diego. View All.