What Is Optical Coherence Tomography? Unveiling the Window to Ocular Health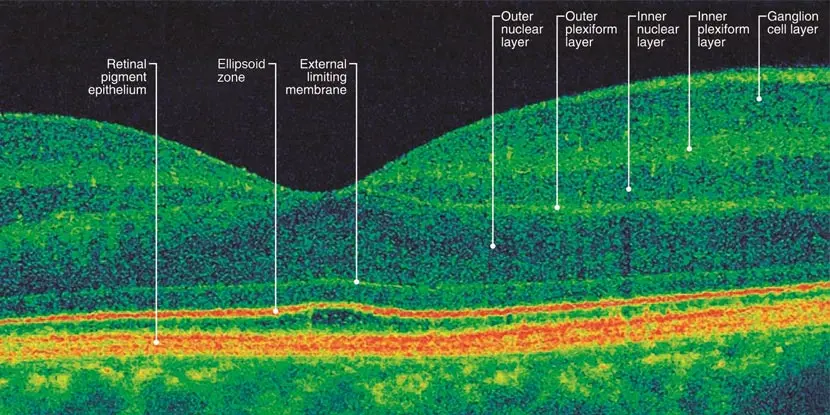 When it comes to maintaining optimal eye health, early detection and accurate diagnosis are crucial. Thanks to advancements in medical technology, healthcare professionals now have a powerful tool at their disposal called Optical Coherence Tomography (OCT). In the realm of retinal imaging, OCT has revolutionized the way we understand and diagnose various eye conditions. In this blog post, we will delve into the intricacies of Optical Coherence Tomography in the retina, exploring its principles, applications, and significance in preserving vision.
Understanding Optical Coherence Tomography (OCT)
Optical Coherence Tomography is a non-invasive imaging technique that uses light waves to generate detailed cross-sectional images of the retina, the thin layer of tissue lining the back of the eye. It provides clinicians with high-resolution, three-dimensional visualization of the retina, allowing them to analyze its structure and detect abnormalities with exceptional precision.
Principles of OCT
OCT works on the principle of low-coherence interferometry. A near-infrared light source is split into two beams: a reference beam and a sample beam. The reference beam reflects off a mirror, while the sample beam is directed into the eye. As the sample beam interacts with the different layers of the retina, it undergoes interference with the reflected light, creating an interference pattern. This pattern is then analyzed to construct a detailed image of the retina.
Applications in Retinal Imaging
OCT has become an indispensable tool in the diagnosis and management of a wide range of retinal conditions. It provides clinicians with invaluable information about the structural integrity of the retina, helping them identify and monitor various eye diseases. Some common applications of OCT in retinal imaging include:
Age-related macular degeneration (AMD)
OCT enables the visualization of changes in the macula, the central part of the retina responsible for sharp, central vision. It aids in the early detection and monitoring of AMD, allowing for timely intervention and management.
Diabetic retinopathy
OCT helps in the assessment of diabetic macular edema, a common complication of diabetes that can lead to vision loss. It allows clinicians to monitor fluid accumulation and evaluate the response to treatment.
Retinal detachment
OCT aids in the diagnosis and evaluation of retinal detachment by providing detailed images of the retinal layers. It helps ophthalmologists determine the extent of the detachment and plan appropriate surgical interventions.
Significance in Ocular Health
The significance of OCT in ocular health cannot be overstated. Its non-invasive nature and ability to provide highly detailed images make it an invaluable tool for early diagnosis and treatment monitoring. By allowing clinicians to detect and manage retinal conditions at their earliest stages, OCT plays a pivotal role in preserving vision and improving patient outcomes.
Schedule a Retinal Consultation in San Diego
If you have any questions or you're experiencing a retina-related issue, we encourage you to contact Retina Consultants San Diego.