Fundoscopic Exams: A Journey into Comprehensive Eye Health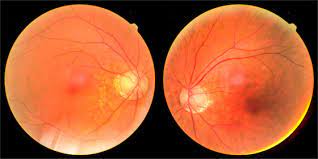 Your eyes are not only the windows to the world, but also to your overall well-being. When it comes to assessing the health of your retina—the vital sensory tissue at the back of your eye—a fundoscopic exam plays a pivotal role. Join us as we delve into the world of fundus examination and understand how it sheds light on the intricate details of your retina.
Understanding the Fundoscopic Exam in Retina
The fundoscopic exam, also known as retinal fundoscopy or ophthalmoscopy, is a specialized diagnostic procedure designed to evaluate the condition of the retina and related structures. Conducted by ophthalmologists or retina specialists, this examination allows for a comprehensive assessment of the retina's health and can aid in the detection, diagnosis, and monitoring of various retinal disorders.
The Procedure
During a fundoscopic exam, the ophthalmologist employs an ophthalmoscope—an instrument equipped with a light source, lenses, and a magnification system—to examine the intricate details of the retina. The procedure typically involves the following steps:
Pupil Dilation:
To facilitate a thorough examination, eye drops are administered to dilate the pupil, allowing for a wider field of view. This dilation may temporarily blur your vision and increase sensitivity to light, but these effects are transient.
Darkened Room:
The examination is conducted in a dimly lit room to enhance visibility and minimize distractions.
Benefits and Significance
The fundoscopic exam holds immense importance in the field of eye care and offers several key benefits:
Early Detection and Diagnosis:
By assessing the retina, ophthalmologists can identify early signs of retinal disorders, including age-related macular degeneration, diabetic retinopathy, retinal vascular diseases, retinal tears, and detachments. Early detection allows for timely intervention and management, which can significantly improve treatment outcomes and preserve vision.
Monitoring Disease Progression:
For individuals with known retinal conditions, regular fundoscopic exams enable healthcare providers to monitor the progression of the disease. By comparing the retina's appearance over time, they can evaluate the effectiveness of treatment strategies, make necessary adjustments, and implement interventions to prevent further damage.
Guidance for Treatment Planning
The detailed insights gained from a fundoscopic exam in retina help ophthalmologists in planning appropriate treatment modalities for retinal disorders. The findings guide decisions regarding laser therapy, intravitreal injections, surgical procedures, or other interventions tailored to the specific condition.
Comprehensive Eye Health Evaluation:
A fundoscopic exam in retina not only assesses the retina itself but also provides valuable information about the health of the optic nerve, blood vessels, and surrounding structures. This broader evaluation contributes to a comprehensive understanding of your eye health and may reveal systemic conditions like hypertension, diabetes, or other vascular disorders that can affect the retina.
Schedule a Retinal Consultation in San Diego
If you have any questions or you're experiencing a retina-related issue, we encourage you to contact Retina Consultants San Diego.